Spinbreak Studio: a new 'must experience' in Bordeaux
After months of planning and works, there is a brand new business that is opening up in the Jardin Public quartier. Unique to Bordeaux, it is a dedicated indoor cycling studio called Spinbreak. Following many years of practicing and coaching, the owners found the perfect spot to set up this exciting new venture.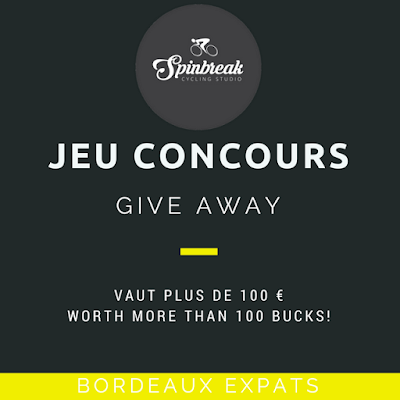 [GIVE AWAY / JEU CONCOURS]
Spinbreak Studio are giving one lucky Bordeaux Expats reader a chance to win a special 5-class pack to their new indoor cycling centre.
Price worth over 100€!!
To win, simply like their Facebook page.
Winners will be drawn on the 7th June during the Inauguration.
Whats does Spinbreak offer?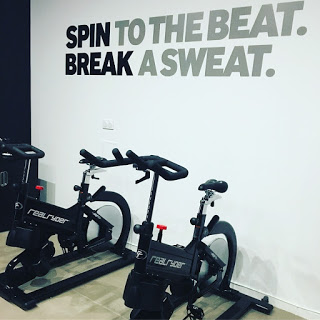 Obviously indoor cycling (also known as spinning) is a big part of the offer. It's a great cardio workout, on special bikes, on amazing playlists, with great coaches! Classes usually last 45 minutes + 10 minutes wind down/stretching. What makes Spinbreak even more unique, are their bikes. The only studio to offer them in France, they are the RollsRoyce of bikes! Not just in terms of comfort, but also the fact that they tilt slightly from side to side, which makes the feeling much more realistic, and also helps you work your core muscles (and abs) throughout the whole class.
In addition to the cycling, they also offer a 'Core Workout' program, which focuses on strengthening and toning your body without using weights or machines; Pilates; and from September, they will also offer Yoga and Dance for children.
Most classes are bilingual, and focused on small groups (10 for the cycling studio, and 5 for the Core and Pilates classes).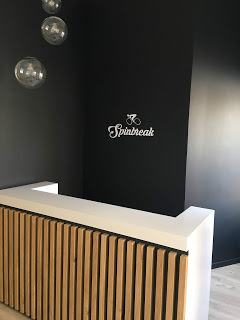 Who is behind Spinbreak?
Charles and Sandrine! They have been living in Bordeaux for 6 years now but are both fully fledged expats.
Sandrine is Greek/French but grew up in the diplomatic world- living in the US, Ghana, Turkey, Syria, and Greece.
Charles was born in Ireland, and spent his childhood in Spain. They met each other while living in the Dominican Republic.
Sandrine has coached cycling for many years- as a passion- alongside working a business manager. Charles works in communications. Both of them have worked as consultants in Bordeaux, and have taught on different Masters programs at the business schools.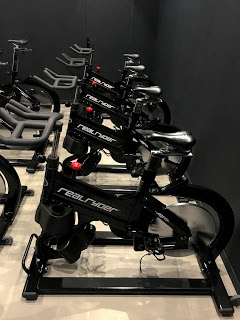 They are holding a launch party for the new studio on the 7thof June between 6.30pm and 10.30pm; come check it out.
Also, for info, the first class of indoor cycling is free. If you're tempted, you have nothing to lose (except lots of calories 😉 )


WHEN: Inauguration, Thursday 7th Juin @ 18:30