The UBB has really come along way from having financial troubles at the end the 2009-10 season. As they turned their season around by winning the grand final against Albi, they are now bound for the big league of the Top 14.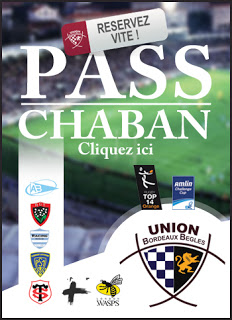 Now there is a chance to see some of the big guns play here in Bordeaux!
There is a friendly match planned for the 12th August against Stade Paris at their home ground in Bègles.
The new season calendar has already been released with 6 of the bigger matches scheduled to be play at the Stade Chadan Delmas.
The club is already pre-selling tickets for these matches. Click here for more info.
They also have a new official Facebook page.