In the latest of our interview series, Bordeaux Expats had a chat with Jennifer Dombrowski, Luxe Adventure Traveler, an international travel blogger based in Bordeaux 
Where are you originally from? 
I'm American. I was born and grew up in Pennsylvania, went to college Las Vegas, and lived in Phoenix, Arizona. In 2009, I moved to Italy with my husband for his job and we spent seven years living in a small town in Northern Italy about 40 minutes from Venice. 
Where are you living at the moment? 
When I decided to move to Bordeaux, I knew I wanted to be right in the center of things. Living so far out from Venice isolated us from the expat community and just from the action. We couldn't just pop in to Venice – we had to plan it. We loved our little village, but it wasn't the Italian experience I'd dreamed of for years. Knowing my Italian reality didn't live up to my Italian dream, living in the center was non-negotiable. 
I concentrated my search for a flat in a really small area that I'd decide on after many trips to Bordeaux before my move. Two years on, I'm still thrilled to live in the quartier des Grands Hommes. I just may well die in this flat after the hoops I had to jump through to even get it.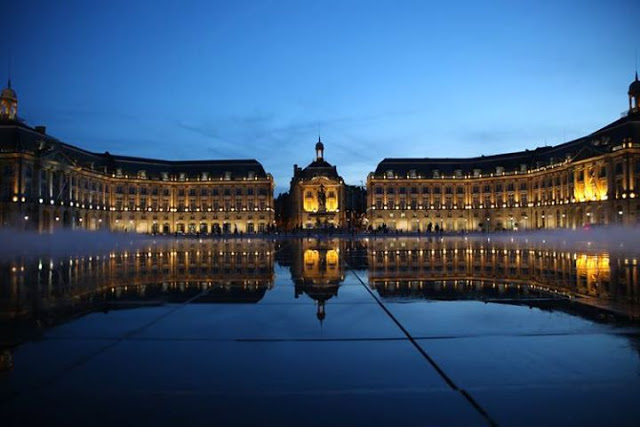 How long have you lived in the region? 
I'll celebrate my two year anniversary of moving to Bordeaux soon! And I'm looking forward even more to my husband permanently moving to Bordeaux next year when he retires from his job. 
Why did you move to France and why did you choose Bordeaux? 
I love this question and it's something people ask me all the time. My response: why not move to Bordeaux? Truth be told, it was a much more thought out decision than the just-because-I-could and oh-I-really-like-wine responses that I tend to nonchalantly toss out to curious inquirers. I saw a major opportunity. I'm a professional travel writer and I'd come to Bordeaux in 2015 with Viking River Cruises to review their Bordeaux cruise. I could find almost no information about Bordeaux tourism in English at the time. I left from that all-too-short visit in love. 
When my husband got an assignment for his job across the world and I couldn't accompany him on it, it was an opportunity to come live in France. France was a place we'd casually talked about moving to when he retires, and I wanted to see if it was going to live up to my expectations in a way that living in Italy hadn't. Had I gone to Paris, I'd have just been one of the thousands of cliché American writers trying to make themselves known as a Paris expert. But no one was writing about Bordeaux. I had ambitions to write a book about the year I planned to live here. And I wanted to write about Bordeaux and the Nouvelle Aquitaine in a way that someone not living here ever could.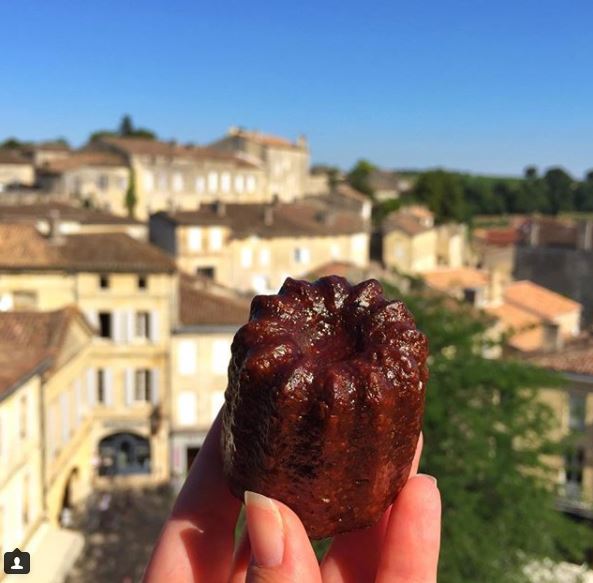 What do you do for a living? Was it easy finding work? 
I'm a professional travel writer, or blogger as some might call it. I've been running my site, Luxe Adventure Traveler, with my husband since 2009. We reach over 2 million readers annually. I previously worked as a communications and social media strategist at a major university in the US. While telecommuting, I built my blog into a business and in 2015 I quit my university job to run my blog as a business full time. Aside from writer, you can also say I'm a photographer, drone photographer and radio travel correspondent. 
I have what many say is the dream job – travelling on assignment for clients to dive at a private island in the Seychelles and glamp in luxury tree houses on safari by private jet in Tanzania.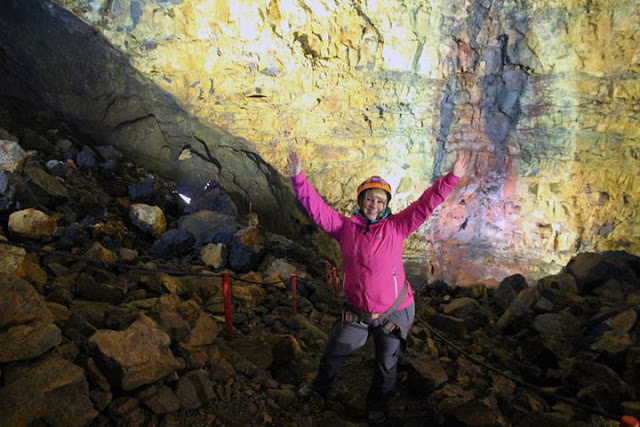 What is the best thing about being a professional blogger? 
I think what people expect you to say is that the travel is the best part. Honestly? The best part is that I truly love what I do. I've definitely got a list of experiences under my belt that are truly once-in-a-lifetime bucket list experiences. And I've only been able to have many of those experiences because of Luxe Adventure Traveler. But the best part is truly when a reader emails to tell us that they had a once-in-a-lifetime bucket list trip because they followed our recommendations.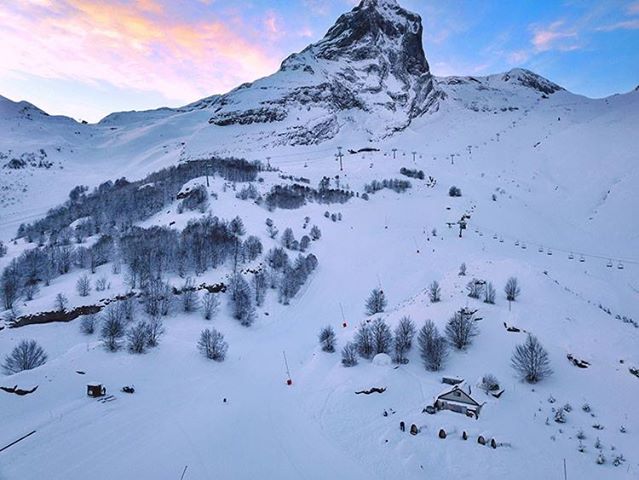 What is the hardest thing about being a professional blogger? 
It's actually hard work, despite what all those click bait quit-your-job-to-travel-for-free articles imply. People see one fraction of the work that goes in to running a successful professional blog, and it's the fun part. Travel is definitely part of my job, and an important part. But I'm also my accountant, my web master, my secretary, my photographer and a laundry list of other incredibly tedious and boring jobs. In reality, I spend 20% of my time travelling and 80% doing all the things necessary to run a business. 
When I am travelling, I am definitely not on vacation. I'm likely going with a contract, a long list of deliverables and a schedule that doesn't allow for much sleep. It's a research mission and I've typically got an outline of the story or guide I'm putting together before I'm even on the ground. Any free time in the itinerary when I'm not touring hotels, meeting with clients, doing activities and interviewing people is reserved for photography. I'm so immersed in the content creation part of the job that it can be difficult to pause and just enjoy where I am. 
Do you have a business/website/ blog? 
Luxe Adventure Traveler combines bespoke luxury experiences with soft adventure, hence our tagline "Adventure travel with a glass of wine." If you're looking for a travel blog about a long-term around-the-world journey, how to travel on $50 a day or less or travelling with kids, Luxe Adventure Traveler isn't it. While we cover world travel, we proud to work closely with Destination Nouvelle-Aquitaine to cover travel experiences throughout the entire region. You can also find us on Facebook and Instagram.
Also, we've just launched Bordeaux Travel Guide. The ultimate guide to Bordeaux varying from things to do, wine tourism, where to eat, where to stay, practical tips and resources for planning your trip to Bordeaux
Here are some of the Bordeaux topics I've covered!