If you're new to France, struggling to learn French, or trying to understand the culture, we highly recommend that you start listening to French radio.
It's a great way of injecting French popular culture into your day, during your commute, workout, or downtime, and will provide you with something to talk about with French people.
Here is a selection of hits you'll hear on the radio this spring. Try reading the lyrics while you listen, and practice translating them to boost your French skills.
Author Letty David
Written and composed for Patrick Fiori by Jean Jacques Goldman (known for 1982 "Quand la musique est bonne" which is still a cult dance track), this catchy song has a lovely message. We'll be humming it all summer. Goldman makes a cameo appearance in the official video clip; see if you can spot him.
Aside from his work with Sexion D'assaut, Maitre Gims' voice has enlivened French radio with many solo hits including "J'me Tire" (2013) and "Sapés comme jamais" (2015). Miami Vice is is his latest release.
Her first single "Je Veux" (2010) made Zaz famous and is a radio classic that you'll hear while walking round the supermarket. "Demain C'est Toi" is a hauntingly beautiful track from her new album "Effet Miroir".
Referencing the #MeToo movement (called #BalanceTonPorc in France), 22 year old Angèle's upbeat song is a feminist anthem whose video clip is a hilarious comment about the patriarchy.
Another rising star in the French music industry, Clara Luciani's lyrics in "La Grenade" are a battle cry for all women.
Since winning the first season of "La Star Academy" in 2002, Jenifer has released many hit songs and been a coach on "The Voice". For "Les Choses Simples", she collaborated with Slimane (who won "The Voice" in 2016).
The video clip for "On se sait par cœur" was filmed live at the Olympia in Paris during Calogero's hugely successful "Liberté Chérie" tour.
"Que Dieu me Pardonne"'s gypsy-pop vibe reunites two singers from "The Voice" whose budding friendship could lead to even greater musical achievements.
A veteran French star of stage and screen, Patrick Bruel's latest song is a melancholic yet upbeat reflection on the passage of time.
In 2018, Maëlle was the first female winner of "The Voice" at only 17. Her first single was composed by Calogero and questions our technology-dependant society, reminding us that behind each screen is a human being.
About the author: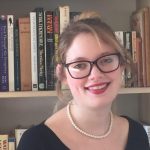 Letty David was born and brought up in France but her family is originally British. Being bilingual but not understanding British culture at all, she wanted to learn all about it so she spent 5 years in Scotland catching up on English TV, discovering Scottish music, and bingeing on curry… She is now proud to call herself not only bilingual but bicultural. She is happy to be back in France, even though she knows that she'll never properly fit in anywhere because she's not 100% British or French… She is however a true European!
Letty specialises in communications, and she would be happy to connect on LinkedIn here: You can find out about her work as a photographer: www.lettydavid.com / @PhotographyLettyDavid