The 18th and 19th of June, 2011, the Bordelaise will get a chance to show their appreciation and love of the big brown (but clean) river that runs through this fair city…

This year will see the 7th edition of the Fete du Fleuve take place on the quays between the Pont de Pierre and the Bourse maritime. As this year's events runs in alternation with last year's Fete le Vin, which was considered such a success, there are high expectations for this year to be larger than life.
There will be dancing, music and fireworks from 3pm until around midnight on the Saturday night, with the fireworks getting a repeat performance at 11:30pm on the Sunday night.
Special mention:
Swim across the Garonne (Saturday 18th June between 10am until 3pm)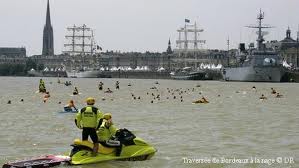 This will be the fifth year the 'Swim across the Garonne' event will take place. Contestants will depart from the new pontoon on the left bank and will (aim?!) to finish Bastide du Port on the right bank. There is an expectation of 500 swimmers to take place in the contest.
National de Bordeaux Symphony Orchestra (Saturday 18th June from 9:30pm until 11pm)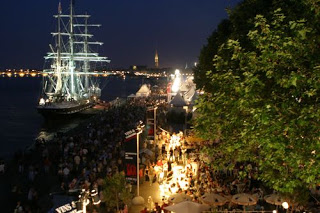 There will be a free outdoor concert help on the Miroir d'Eau by the Bordeaux Symphony Orchestra. They will be performing a 'Tribute to John Williams' with live images from films such as, Superman, Schindler's List, The Fiddler on the roof, Harry Potter, Star Wards and JFK.
When: 18th and 19th of June, 2011
Where: Between the Pont de Pierre and the Bourse Maritime, Bordeaux
Cost: Free!