Tim is an ex-rugby professional who came to Europe 11 years ago.
He spent the first 5 years in the UK where he played for the Cornish Pirates. He then made the move to France, reluctantly at first, but as he had always wanted to play in the Top 14, an opportunity with Bourgoin Jallieu came up, where he played for 3 years.
After missing the sea and finishing his pro-rugby career, he decided to stay with a friend in Bordeaux. Like most people he fell in love with the place and couldn't leave.
He was born in New Zealand but has dual nationality, as his father was born in Samoa. A country that he proudly represented.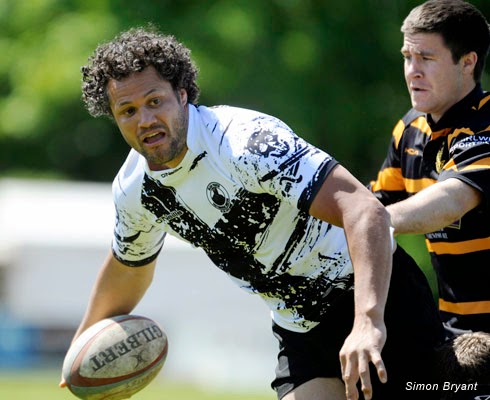 Where are you originally from?
Originally from the Waikato in New Zealand.
Where are you living at the moment?
Place Tourny, Bordeaux
How long have you lived in the region?
3 years
Why did you move to France and why did you choose Bordeaux?
I choose to move to France to follow my dream to play in the French Top 14. Bordeaux seemed like a great place to live after living in a small town near the French Alps. It has more of everything!
What was one main reason for moving here?
I wished to be nearer to the sea. Everything else was a bonus.
Did you find it easy finding accommodation when you first moved here?
Accommodation was really tough. Being a single rugby player made near impossible.
What do you do for a living?
I've just started my own wine tour business which is paying the bills at the moment.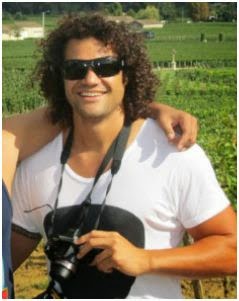 Was it easy finding work?
Starting a business is not easy. Especially being someone from outside of Europe. I think being French would probably be difficult enough!
Has it been easy meeting people?
Meeting people is quite easy. Having expats that are all in the same boat means you usually have similar things in common. Meeting French people seems to be easy enough too. I find the Bordelais seem to treat foreigners better than other French. Maybe that's just what I like to believe.
Did you already know French?
I had a good base before arriving from the Rhone region. Yet, it has improved a lot more since I have been here.
How do you find the cost of living/lifestyle in Bordeaux?
Cost of living is pretty good. If you want to step it up and act rich it's possible, but if you only want to do that from time to time it's possible also. The thing I find hard is often having friends come to visit, as I always want to take them to the nicest places in town. In saying that there are nice places that aren't too expensive.
What's the best thing to do in Bordeaux on a summers day?
Take a bottle of wine, blanket, cheese and charcuterie and head to the quay.
What's the best thing to do in Bordeaux on a rainy day?
Don't really know of much to do on a rainy day in Bordeaux. I sometimes go to the cinema.
What are the positives of living here?
Where do I start. The wine, ocean, history, architecture and the food…
What are the negatives of living here?
Dog shit. Can't stand it. Fines should be hefty if they want to eradicate it.
Are you involved with any groups / associations / teams, etc?
I'm involved with the groups that go to the pub. Less frequent these days as I'm working a lot.
Do you have a business / website / blog?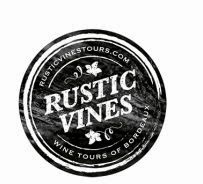 Providing wine tours around Bordeaux. Strictly in English (Kiwi English). The business is called Rustic Vines.
www.rusticvinestours.com
Any closing comments?
This is really a special place. One I can now call my home. It offers so many things for me but one that stands out are my relationships with expats here. We really do have each others backs.
Get in touch with Tim to book English Wine Tours: rusticvinesbx@gmail.com
Check out his tour selections here: www.rusticvinestours.com/tour-options.html