In Peter's Kitchen, the taste of the Caribbean comes to Bordeaux
Looking for inspirational and original catering for your events?
Peter offers a contemporary and eclectic range of Caribbean fusion cuisine, guaranteed to spice up any event. With a wide selection of unique dishes for all occasions, he provides customized menus and can cater for up to 100 people.

He also has a range of delicious homemade chutneys you can buy from him directly.

Please 'like' his page and share the information far and wide!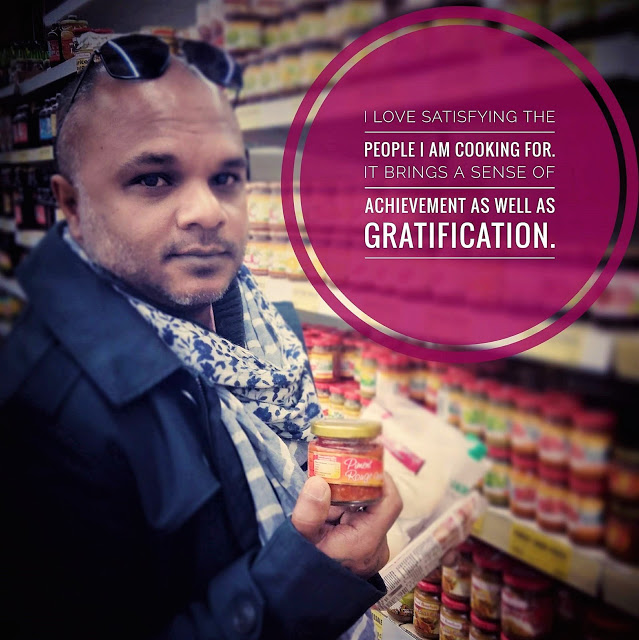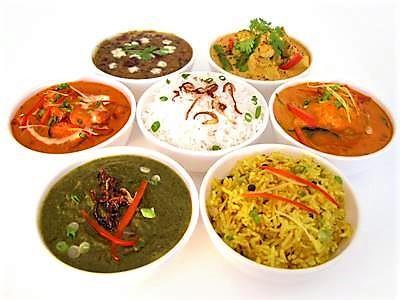 In Peter's Kitchen is the perfect solution for all your events catering needs in and around Bordeaux. Peter has years of experience providing first class cuisine for a wide range of professional and social events.
Breakfast, Lunch and Dinner menus are available for –


Business meetings (incl. corporate breakfasts)

Parties (both outdoor and indoor)
With Indian roots, Peter is from Trinidad and Tobago and has travelled and worked throughout the Caribbean. He launched his catering business in Martinique and has now relocated to Bordeaux.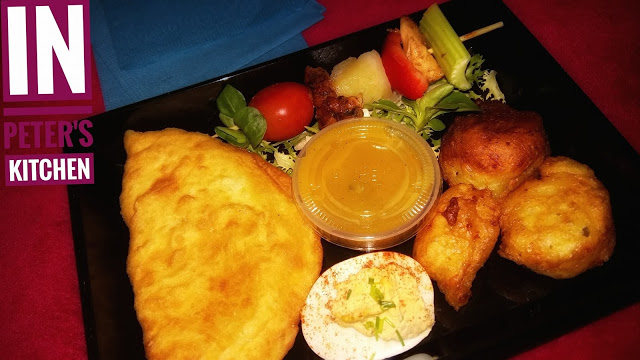 "Growing up in a large family there was always something bubbling in a pot. It really didn't have to be a special occasion for a delicious mouthwatering dish to appear from the kitchen! As a young onlooker, I was always keen to know what was going on in the intense heat of the Chulha."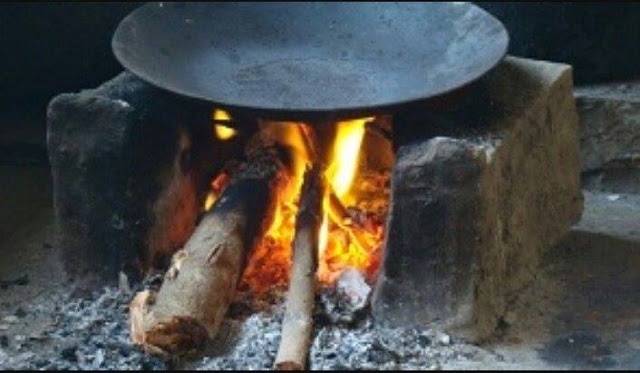 The Sanjha Chulha/Earth Stove/Surya Stove's name is derived from a village tradition where women would cook all their chappatis / Roti/Naan (Indian bread) on a 'Sanjha Chulha', which was a communal earthen cook stove used by everyone.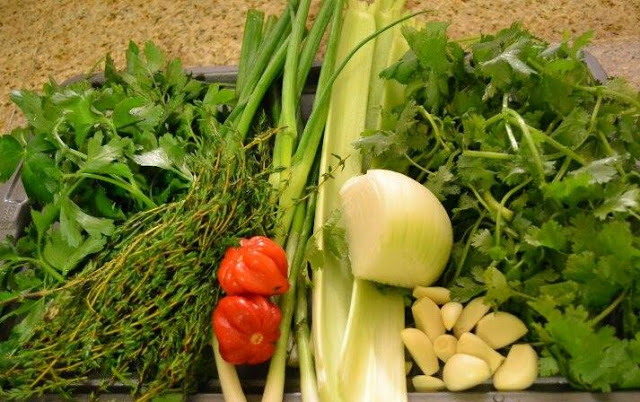 Picking peppers from the back yard garden – in the Caribbean there are many varieties of herbs, which the entire Caribbean uses in their seasonings whether with chicken, beef, pork, lamb or wild meat.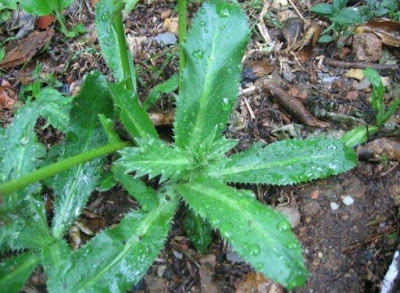 Shadow beni is a leafy herb native to the West Indies and Central America. It is widely used in the cuisine of these regions, and also appears in Asian foods. This herb can sometimes be difficult to obtain outside these regions; sometimes specialist stores will stock it frozen or in cans. If shadow beni is not available, coriander can be used as a replacement.


This herb has a multitude of alternate names, which confuses things for many chefs. It is also known as bhandhanya, fitweed, long coriander, false cilantro, culantro, recao, shado beni, sawtooth, spiritweed, ngo gai, ketumbar java, Mexican coriander, donnia, and spiritweed..! This profusion of alternate titles is especially frustrating for cooks who try to work with ethnic recipes, as many people are unaware of alternate names for the herb.


Introducing Spring
When springtime arrives, the air is scented with warm rain and fresh vegetation all around, even in your home with the exotic aromatic perfume of herbs, vegetables and fruits. Here's a spring dish idea, garlic mashed potatoes –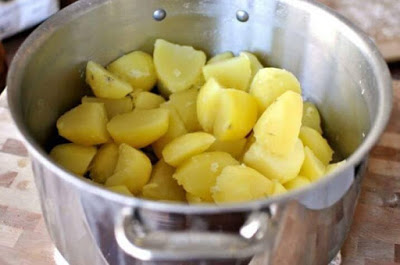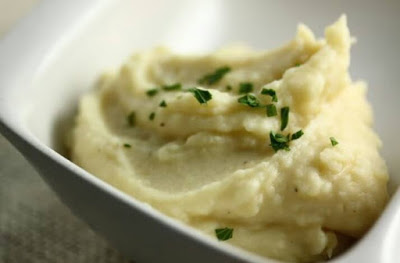 INGREDIENTS
10 medium potatoes (about 4 pounds)
1 head peeled garlic cloves (about 15)
Coarse salt
1,1/2 cups milk
1/2 cup butter (1 stick), cut into small pieces
Preparation
1. Peel potatoes and quarter lengthwise; cut crosswise 1/2 inch thick
2. In a 5-quart saucepan, combine potatoes and garlic cloves; cover with water (about 8 cups) by 1 inch
3. Add 1-tablespoon salt
4. Bring to a boil; reduce heat, and simmer until potatoes are easily pierced with the tip of a paring knife, 25 to 30 minutes
5. Drain; return garlic and potatoes to pan
6. Stir over medium-high heat until dry, 1 to 2 minutes
7. Remove from heat. In a small saucepan, bring milk to a boil; pour over potatoes
8. Add butter and 1 teaspoon of salt
9. Mash until smooth and creamy

Cook's Notes
To make ahead (up to two hours), complete garlic mashed potatoes recipe, then top with a thin layer of milk. Cover; set aside in a warm place. Stir to combine when ready to serve garlic mashed potatoes. Garnish with chives and celery with some more butter on top.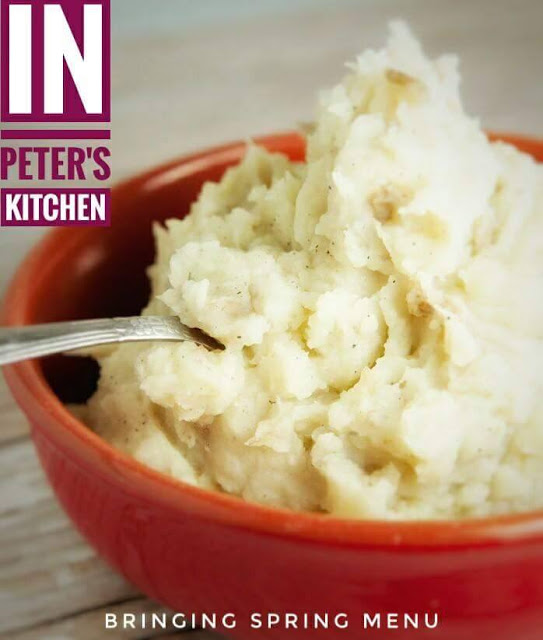 Strawberry Chutney
INGREDIENTS
1 pound strawberries, hulled and chopped (about 3 cups)
2 tablespoons (30 mL) distilled white vinegar
1/3 cup light brown sugar (slightly more if you like it sweeter)
1 (1-inch) piece of ginger, peeled and grated
2 cloves garlic, peeled and grated
3 whole cloves
1 green cardamom pod, lightly crushed
1 (3-inch) cinnamon stick 1 pinch garam masala
1 pinch red chile powder or cayenne
1 pinch salt
Preparation
1. Put all ingredients except salt in heavy, deep pan on medium-high heat. Stir to ensure the sugar dissolves.
2. Once the mixture comes to a boil, turn the heat to medium and allow it to continue to simmer uncovered for about 30 minutes. Stir occasionally to prevent sticking.
3. Add the salt, remove whole spices, and cool for about 20 minutes before serving. You can refrigerate for about two weeks. Eat as a snack with crackers, use a dollop in your yogurt parfait, use as a filler for muffins and crepes, try it on pancakes and waffles…the possibilities are endless.
Note: If the strawberries are the small, locally-grown variety, you can keep them whole. But, if they are the conventionally store-bought size, I prefer to chop them up to make it easier to use the chutney as a spread.
Try This – Use the mixture as a spread with butter or Nutella on your favorite bread…!
Hungry yet? Here are a few more dishes to get your taste buds going…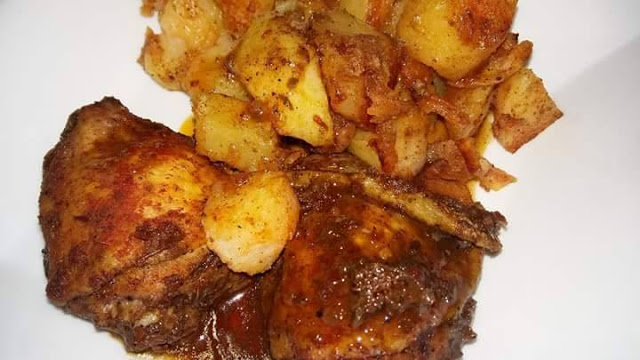 Roast garlic potatoes and Jamaica jerk chicken!!!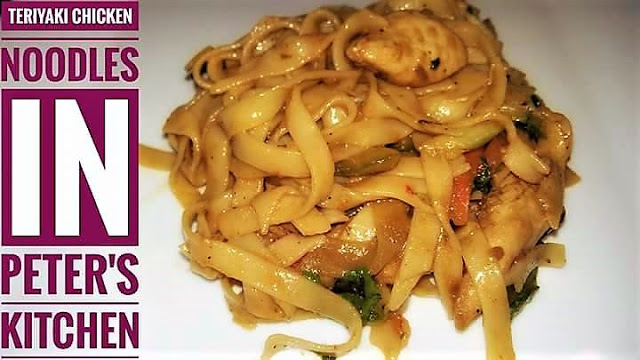 Teriyaki chicken noodles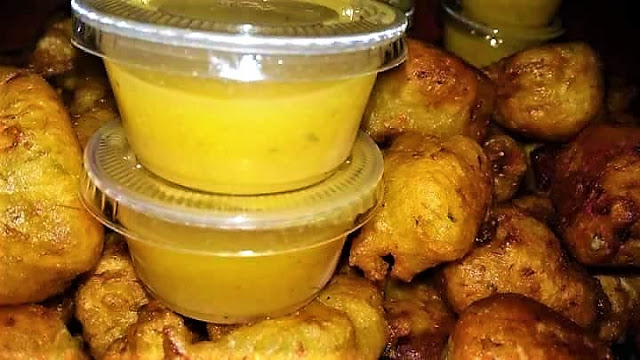 Pholourie (I
ndian snacks) and mango chutney


Check out his videos here!