Wine Cellar & Co. Private Wine Tours Bordeaux – Exclusive bespoke Bordeaux wine tours
17/11/2017

DIY HANDYMAN
19/11/2017
DESPERATE ANGLO HOUSEWIVES:BORDEAUX
E A T S !
LIFE, FOOD, ANECDOTES FROM AN ANGLOSAXON BORDEAUX HOUSEWIFE & WORKING MOTHER CREATING A WOMENS' NETWORK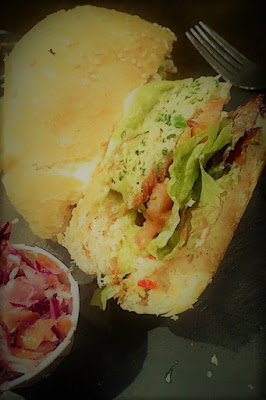 Author: Susie Bridger
R U G B Y   B U R G E R S
Anybody looking for a great burger during the rugby season?  Burgers are everywhere now and often overpriced or just disappointing and tasteless.
My "go to "place for burgers for all tastes is now
The Market Tavern
, in the
Chartrons
. A relatively new pub but already a pub with a heart. Publican Andrew is just so friendly, hospitable and open to all ideas but, best of all, he has an amazing array of beers, ales, wines and spirits and a price for everyone. His staff are adorable and patient –nothing is too much.
There is nothing like a great rugby match (especially when the All Blacks are playing!!) matched with a great drink and an excellent burger – bikini season is over so just get into it!!
I am basically a "limited meat eater," and am always on the look out for a great veggie burger surrounded by my carnivorous friends who adore the real thing. It has been bit of a challenge the last 20 years to find a decent "veggie burger" but The Market has it! They have a meltingly good veggie burger… better yet they don't seem to mind when I say hold the potatoes and throw in an avocado.
Just watched the All Blacks thrash the French tonight (11/11) and the veggie burger tasted even better.
Here's the business… go on, grab one!! ENJOY.
PS I'm told the beef burgers are divine! I believe the Bacon Cheese Burger is to die for!
About the author: 
Susie Bridger, is DesperateAngloHouseWives Bordeaux – blogger, feminist, a kiwi, ex corporate lawyer, business school professor, musician,cook…even attempted French Masterchef.