Needing renovations? Need a spot of plumbing? Need someone take a look at those dodgy floor boards?
Then you better call Le Bricolist!
Jeremy Edwards is British by birth, French by adoption and has been living in France since late 1999.
He moved to Bordeaux from the Dordogne in 2016 and has carried renovation work  in Paris, Vercors, Annemasse, Dordogne and Bordeaux.
"As our lives become more complicated, we seem to have less and less time. The projects around your house are still there.  Despite all your planning and good intention, fitting things in at the end of the day or at weekend is difficult. This is even more true if you need to plan a slightly larger project – imagine that you wish to modernise your bathroom."
He goes on to say; "You may need a builder, tiler, plumber and perhaps an electrician and a painter.  To complete your project, you then need to organise everyone and take time off."
​
He faced the same problem in 2004 when he built his house near Sarlat. No one turned up on time, no one bothered to contact him. The plasterer managed to plaster over the holes left in the wall by the electrician. The mason forgot that you needed to put in stairs to reach the basement. Often the quote he received contained so little information that trying to work out what he was paying for was close to impossible.  Finally, he carried out the majority interior work himself, it was cost effective and the only person he had to organise was himself
In the intervening years, he worked in Paris (2 complete renovations), the Vercors and Annemasse (refreshing interiors of a house and an apartment), renovating bathrooms and kitchens (Dordogne and Bordeaux), redeveloping a basement (Dordogne), installing sliding doors for a bedroom cupboard (Bordeaux).  Sometimes the projects started from a simple act such as replacing several damaged tiles and then grew as he developed a relationship with the client.
Jeremy always provides an appropriately detailed quote.  A quote will have a fixed price. Any changes in the amount of the work, either more, or less, is agreeded upon in a professional manner.  He is an auto-entrepreneur, therefore his rates are reasonable, there is no VAT and you benefit from material prices at cost.
Contact Jeremy for all home improvements requests.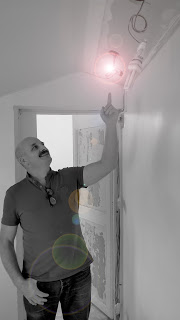 https://www.lebricolist.com
https://www.facebook.com/LeBricolistBordeaux
https://www.instagram.com/LeBricolist/