According to this article from the 20 mins Bordeaux, a new pedestrian axis between the Gare Saint-Jean and Euratlantique quays will be created by 2022.
The project, titled the 'Rue Bordelaise' is touted as the new flagship project of the new Euratlantique quarter near Gare Saint Jean. The pedestrian footbridge will be be 300 m long and 20 m wide. It will link the area around Bordeaux's principal train station and the right bank of the river Garonne.
Designed by architect Edouard François, the footpath will take inspiration from Bordeaux's longest thoroughfare, rue Saint Catherine. The new development will comprise 88,000 m² of housing, offices, hotels, shops, restaurants / bars / disco, leisure and local services.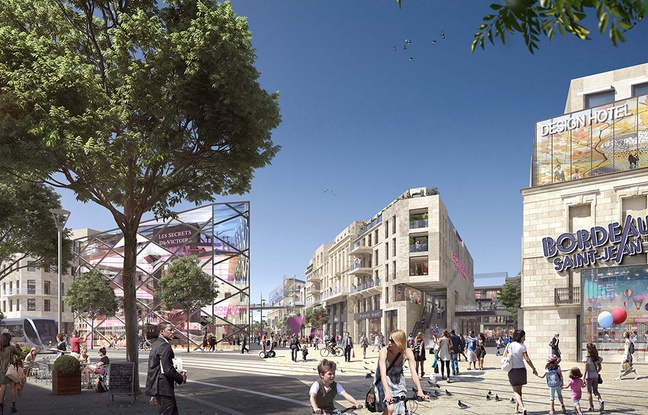 This project aligns itself with the current development projects associated to Euratlantique Bordeaux. This notably includes the Cité Numérique, the Bordeaux Métropole Arena and MECA.
The start of construction work is planned for 2020 and previewed to terminate in 2023.