This Saturday 9th the Surfrider Gironde association is organising a large scale clean up on the banks of the rivers in Ambés.
Following the high tides and rawkus weather at the end of January, a lot of rubbish has washed up on the banks of the rivers.
Approximately 80% of waste found in the ocean can be traced back to inland waterways and land masses.
The order of the day:
Saturday, 9th February at 10:30am
Meet up Route du Burck, Ambés – Bus stop "Le Marquis"
10:30am: Meet up
11am – 1pm: Clean up
1pm: Lunch "Zero Waste" bring your own recyclable contains / share is caring 🙂
2:30pm: Review and processing of collected waste
Who can participate? Everybody!
Young and old, solo or with family – Come one, come all.
What to bring?
Gloves will be made available
Picnic and plate / glass / covered
Warm clothes
Rubber boots for those who want to get swampy
Registration on this site:
https://www.initiativesoceanes.org/fr/my.php?v=collectes_d&c=12357
If you need a ride, check out the Facebook event comments to organise carpooling.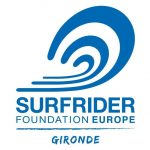 Surfrider Foundation is a worldwide not-for-profit organisation dedicated to the protection and enhancement of lakes, rivers, oceans, waves and the coastline. Founded in 1990 by a handful of local surfers, today it gathers over 12 000 members in Europe and is represented in 9 countries through its volunteer chapters. The Bordeaux Chapter has been active for 20 years and is one of the most active in the European network.
To get involved check them out over on their Facebook page. New volunteers are welcomed… get involved.