Created in July 2017, ONLYESS ("Only the essentials") is a skincare brand entirely "Made in Bordeaux". It is also the first brand to adopt a fully transparent policy with ingredients.
ONLYLESS is the brain child of Aurélie who developed the idea over 5 years while she managing a company that had a chemistry laboratory at their fingertips. She became aware of modern cosmetics compositions and the long list of chemical based ingredients that were invading the family bathroom.
During this time, she felt a need to return to basics. However, she wasn't able to find the simple and effective solutions that she was looking for in any supermarket or local shop…
Motivated by this need, she started studying what the skin needs for "skinfood". She then met a series of local family run farms that enabled her to launched herself into the creation of our her own additive free products.
"As a longtime consumer of local and fresh food, I really appreciate the quality of products and I do recognise quality work on family exploitations and local farms."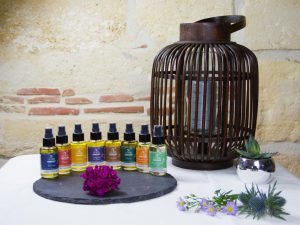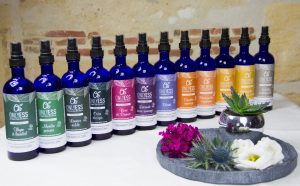 ONLYESS produce alternative skin products that are free from petrochemicals and locally produced.
Organic cosmetic oils, floral waters, bees wax and vegetable butters… their skincare products come direct from local small French farms and productions. Every plant or flower is treated in a manner that is thoughtful to the environment via mechanical treatment, with human intervention only.
Products range from daily non-greasy oil for face or body, to floral water to treat combined oily or irritated skin.
ONLYESS concept and values are :
Simple and effective : less ingredients, quality artisans and producers are carefully selected
Direct from the producer : locally grown plants, fruits and flowers
Gentle with respect for all skins : free from essential oils, preservatives or E vitamine, always less than 7 ingredients in the formulas
Every single product has been through a certification process (ECOCERT Greenlife) and has the COSMOS ORGANIC or COSMOS NATURAL label, as well as PETA Cruelty-free & Vegan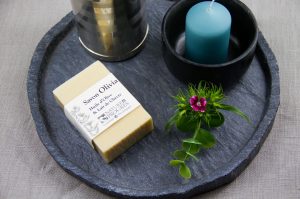 Where to find them?
Local creators shop Specimen – 11 rue du Mirail in Bordeaux (France)
Contact person : Aurélie (from Monday to Friday / 9 am to 6 pm)
Contact mail : contact@onlyess.fr
Don't hesitate to contact the shop 'SPECIMEN', to know when Aurélie will next be in store (4 times a month).
** All their labels are in French + English
BUY LOCAL – SUPPORT INDEPENDENT BUSINESSES