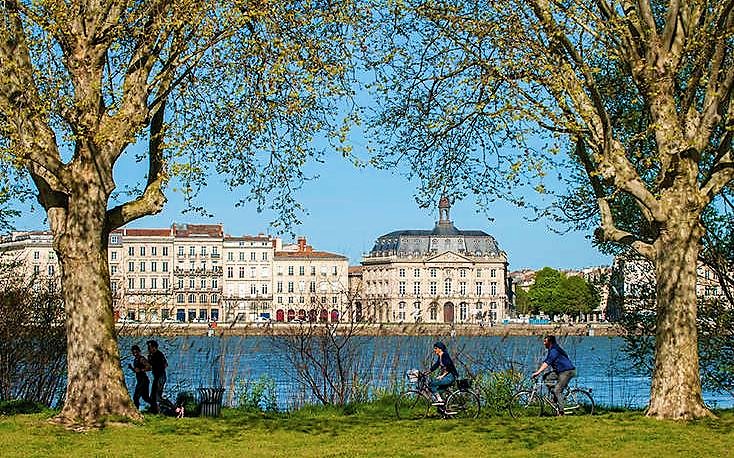 CYCLE TRACKS NEAR BORDEAUX
16/08/2018

Authentic Singaporean street food still going strong at Hutong.
03/09/2018
With just over a week to go before 'la rentrée', there's still plenty of time to head to the beach. Sud Ouest recently held a poll on the public's favorite sandy hot spot in the Landes – they are all within 90 mins drive of Bordeaux apart from Maguide, which is an hour…
Here are the beaches that came out top!
1 – Moliets and the 'courant d'Huchet' in pole position
For the second year running, Moliets and Huchet top the list with 24% of the votes (2,110 / 8,790). It's a stunning spot, blending the wilderness of the local coast and the tranquillity of the nature reserve nearby. You can explore the pathways through the preserved flora and fauna, before going for a swim in the ocean. Win win!
2 – The beach at the Arjuzanx reserve
In the middle of the Haute Lande, Lac Arjuzanx got 13.9% of the votes (1,218 / 8,790). Another peaceful spot nestled in a nature reserve; it showcases the best of the Landes – fresh water and pines! There are also plenty of cycle tracks and jogging routes through the forest.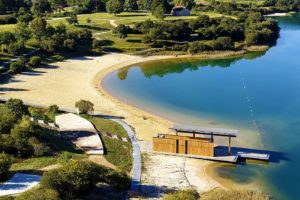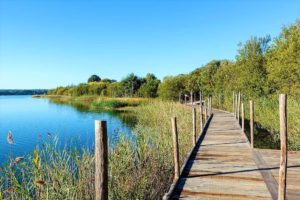 3 – Lespecier beach in Mimizan
The north of the Landes coast was hugely popular with punters, the Lespecier/Bias beach in Mimizan received 12.1% of the votes. It's one of the wildest beaches in the Landes, the ultimate place to chill out and get a tan in peace. There's also a surf school.
With 10.3% of the votes, Contis beach is also a calm oasis of sand and waves. It has a few wooden shops and is the perfect retreat from city life and traffic jams!
5 – Maguide, at Lac Cazaux
Maguide came in 5th with 9.1% of the vote. A Bordeaux Expats favourite, the southeastern side of Lac Cazaux is an excellent place to take kids learning to swim – Maguide closely resembles a Pacific paradise! The water is extremely shallow and warm for about 100 metres out – there are wilder parts of the beach where you can set up your parasol and picnic gear in the trees, and more tame beaches with large sandy areas and lifeguards/monitored swimming areas.
See you there!
About the author:
Chris Tighe lives in Pessac, loves the Sud Ouest and helps to run the voluntary blog and FB site, Bordeaux Expats. In his spare time, he works a cosy 36 hour week as a translator for a local tech company. He lives 35 minutes from the beach, a two-hour drive from San Sebastian and has successfully escaped his preordained destiny working 60 hours a week in London, commuting four hours a day on rammed medieval public transport – cheers ears.